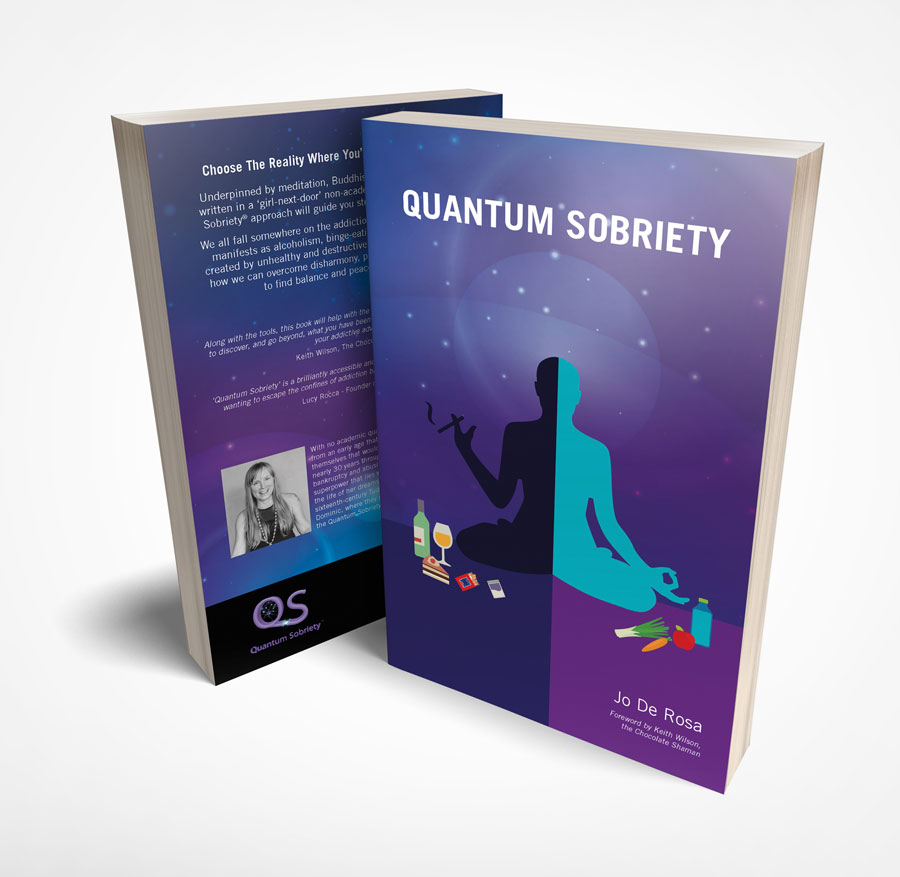 So much information in this book including all of the main meditations and exercises in the Quantum Sobriety online programme
"Trigger meditation is your first key. Please do it no matter what. It's a very powerful meditation."
"The tailored QS meditations have given me invaluable tools to change the way that I feel and think."
Online members
Choose The Reality Where You've Never Been Addicted
Quantum Sobriety is the next generation of finding freedom in sobriety
Underpinned by meditation, Buddhism and quantum physics yet written in a 'girl-next-door' non-academic language, the Quantum Sobriety approach will guide you step by step towards freedom.
We all fall somewhere on the addiction spectrum and whether that manifests as alcoholism, binge-eating or an angry tongue, it is created by unhealthy and destructive excess.
This book addresses how we can overcome disharmony, primarily through meditation, to find balance and peace with ourselves.
Reviews:
" 'Quantum Sobriety' is a brilliantly accessible and encouraging read, perfect for anyone wanting to escape the confines of addiction but who doesn't know where
to start. Mindfulness together with an awareness of
how the brain works with regards to addiction have
been fantastically helpful in my own battle with alcohol dependency, and the easy-to-understand way in which
Jo explains these concepts in Quantum Sobriety is
sure to help anyone looking for a practical guide with which to beat their addiction/s. Successfully conquering her own persistent demons along with the years she spent studying Buddhist meditation techniques with inspirational teachers have combined to give Jo the knowledge and experience that this book is built on. You can't inspire anyone to get sober unless you have been there and done it yourself and Jo's candid account of her own years lived on a self-destructive mission is something I could totally relate to. This very readable book is a no- nonsense guide to sorting out your life and headspace in a non-preachy and completely down to earth manner. "
Lucy Rocca,
Founder of Soberistas